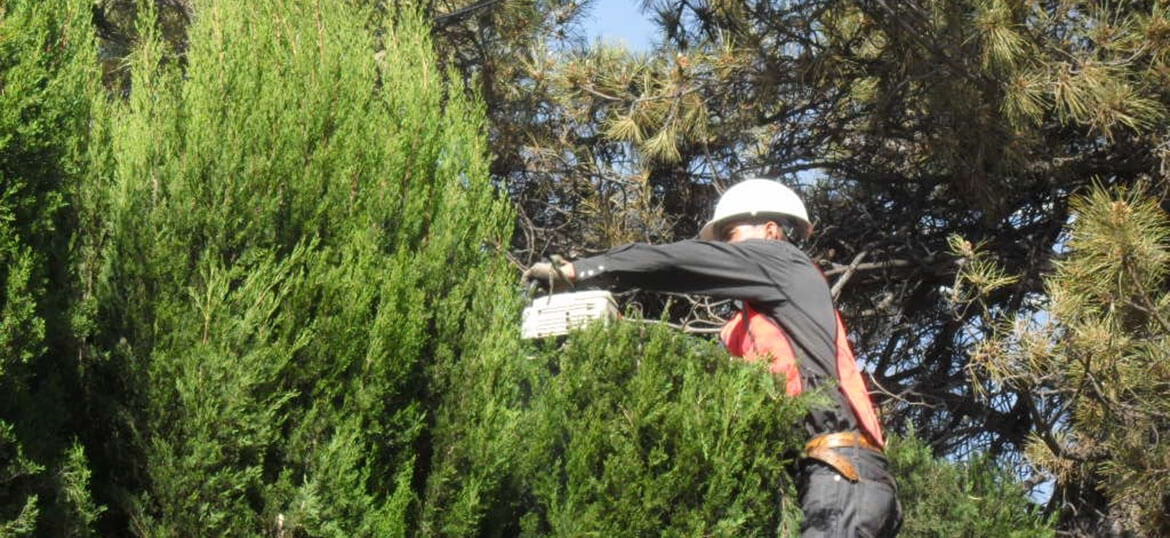 Tree Trimming
We don't just remove trees and stumps, we also work with making trees look beautiful and healty. Trimming is either a yearly trim to take off any new growth to keep the trees looking good, or a trim to control that crazyness of a tree that has never been tamed. We have regular customers who have scheduled tree trimming services and we also have one time basis who like to get their yard looking good and that works for them. No matter how often you wish for the service or how out of control the branches and tree is, we are the best equipped and the most expert to handle our trees.
We do all the work ourselves. Most companies subcontract the dirty work like trimming trees. That's not right. We will come take the estimate, trim, prune, remove and grind plus all the clean up. You'll work with us the entire time instead of having to deal with people you don't know. As for the clean up, we will remove and clean up everything so that your yard looks like it did before the tree was trimmed or came down. We will only leaves what you wish, for instance, the wood. Our service is great and we are professionals. We'll be happy to provide you with any references or copies of our licenses and insurance.
Most of our services happen the same day in which you called, unless you call late in the day. So whether it's emergency services or services you want down fast, we can do them. If your needs aren't immediate, that works with us too. Just let us know when you would like for us to show up and we'll be there. You can even schedule yearly services to take care of your trees. It will be our top priority to keep your trees looking beautiful and staying healthy.
It doesn't matter where you are, if you need service, we'll come. To find out more about our tree services, please give us a call. Give us a call and ask all the questions you need, find out a quote on the services you need or tell us what you need done. We'll be happy to help.