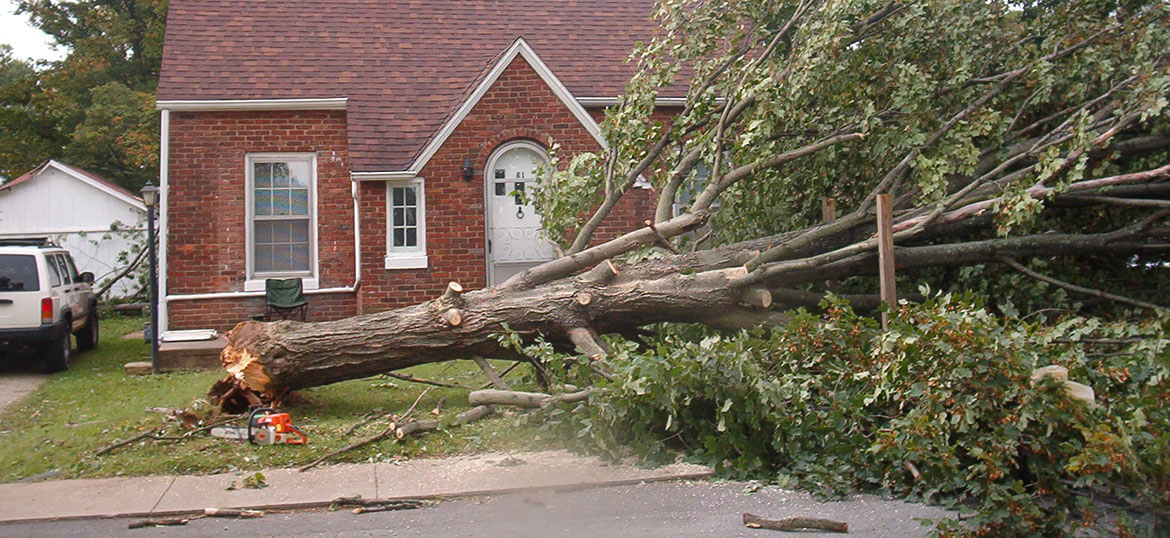 Tree Removal
Michigan has its ranges of storms. Emergency tree removal is for when a tree has fallen partially or completely due to one of these Michigan storms. Trees that are dying or damaged are the ones that pose the most threat during a storm to fall over. A fallen tree is a serious matter. If it is partially fallen over, it can go the rest of the way at anytime, which makes it really unsafe to be around. Fallen trees threaten your property, your house, cars, people and pets. Trees are heavy and when falls onto your house, there's no way of knowing how much damage that could cause. If you need emergency tree removal, call us right away. If you have a tree that you are unsure of what it would do during a storm, call us and we will come out and give you options of what you can do. Sometimes a simple trim can means all the difference because you'll still have a tree and the money you saved from not having to redo your roof or having something worse happen.
We also do non-emergency tree removal from wind damage or storm damage, a sick tree from non-beneficial insect infestation or a tree that has died. We would come out to your property when it is best for you to give you a quote of how much it would be to remove it. Then we would have it gone in no time. If you are calling around to other companies in the area, please make sure you ask them and of course, us, all the questions you have about their practices, their license and insurance. You can even call the insurance company to verify that they are indeed covered. Some companies are not truthful. We would be more than willing to provide you with any of the paperwork you need to feel comfortable in working with us.
Our company does everything. We climb the trees, trim the trees, remove the trees, grind the stumps and anything else needed. Other companies are known to subcontract the work out to other companies. With us, you know who is on your property working and you can feel good knowing we know what were doing. Another thing we do that most other companies don't, is that we clean up the mess after. We won't leave you with a tree in your yard after we have torn it down or wood chips everywhere after a stump grind. We will clean up the mess and take it with us, unless you want your wood or chips. There's nothing left for you to do after we have left.
Call us if you have a tree that needs to be removed. We can give you an estimate over the phone but won't know the exact price without seeing it in person and how much work is needed. Go with a company who has lots of experience in tree services, Northville Tree Service is ready for you.