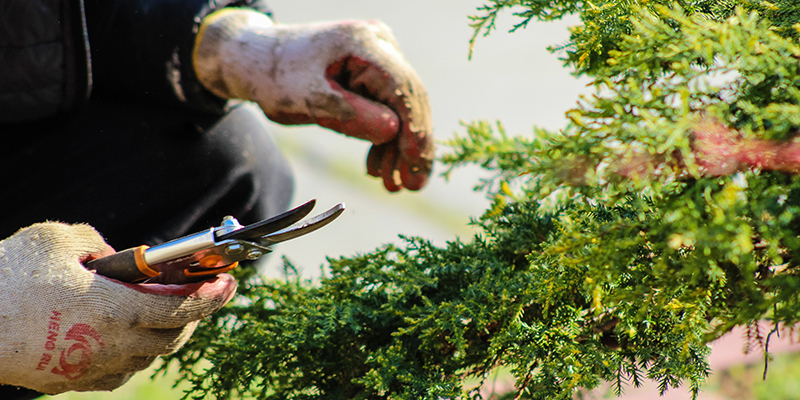 Northville, MI Shrub removal service
There are many reasons why you should remove trees: overgrowth, disease and pests, landscape maintenance, or safety. Removing shrubs can be a time-consuming task, particularly if you don't have the knowledge and equipment needed. That's why hiring a professional tree service company can save you time and effort. We take great pride in being a reliable and locally owned tree care company. Count on our certified arborists to safely and efficiently remove dead branches and overgrown shrubs. Our experts have the experience to identify the best time and technique to remove shrubs. And we are not only focused on shrubs; we also remove trees and grind stumps using the safest methods. So you can hire our stump removal, stump grinding, tree trimming, tree removal, and lot clearing services for a complete makeover in your back yard. Call and get a free estimate!
Outstanding tree service for all your tree-related issues in Northville, Michigan
One thing is guaranteed when you hire our tree company: we will take great care of your plants and property. Whether you want to keep your trees healthy and good-looking or want a complete change in your property, we got you! Give us a call, and let's schedule a visit! We will advise you on the best course of action to have the yard of your dreams. Removing or trimming your shrubs and trees can significantly improve the curb appeal of your property. Another tree service we offer is the emergency service. If your plants suffered storm damage, don't hesitate to contact us. Whether you need shrub removal or other tree services, we are ready to do a great job on your property.
Get in touch and get free estimates for your services!
Do you want further information about our tree removal services? Do you want to know how affordable our services are? Don't think twice and call us! Our representatives are available 24/7 to answer all your questions and help you with all you need. We serve Northville and nearby cities all over Michigan. Our service area is broad, and if you want to know if we are available in your town, visit our service area page or contact us. It will be our pleasure to help you with every tree-related issue you have. Our primary goal is adding value to your property, and we work hard to reach it. Save money and time with the most reliable, affordable, and safe tree company in the area.
Other tree service services: